Slide
Aiding Those in Need!
October 2023
V-Soft's Cares Crew is committed to giving back within our community. Our team supplied groceries and warm meals to children in need at the Dwarakamayee Orphanage.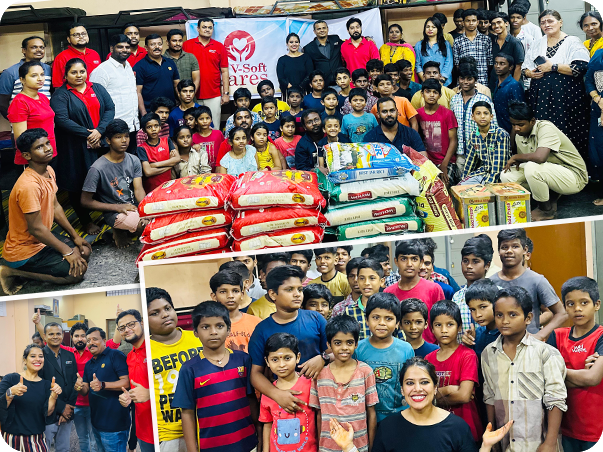 Slide
Pride in Giving
June 2023
Our Cares Crew gathered supplies for Louisville Youth Group and Sweet Evening Breeze to support houseless individuals and LGBTQ+ youth in our community.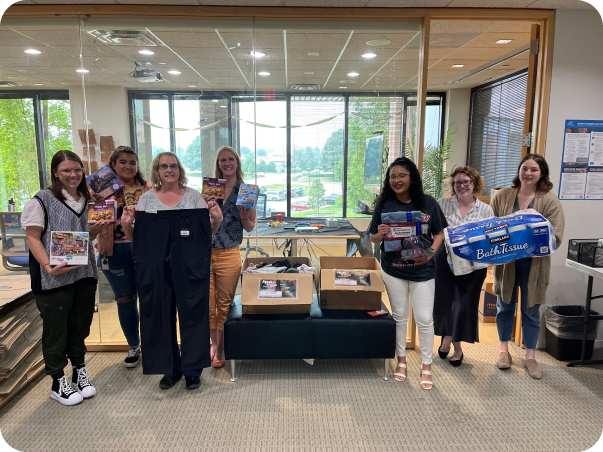 Slide
Pieing for Pi Day
May 2023
Supporting cute animals from the Kentucky Humane Society and pieing our supervisors? Sounds like a deal!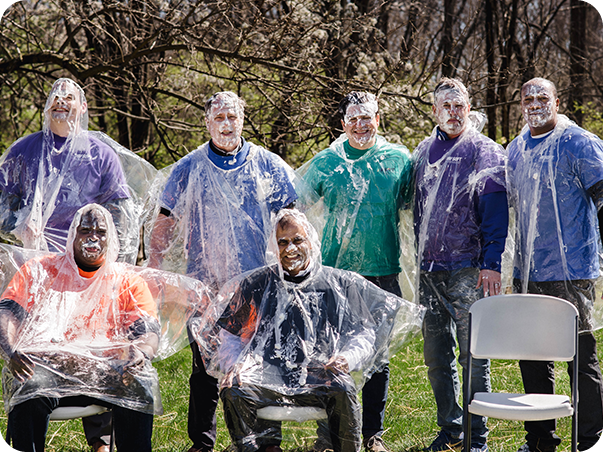 Slide
Up to Par for the 9th Year
May 2023
More volunteers and players than ever spent the day golfing at our annual Scramble! This year was a true hole-in-one, with over $63,000 raised for the Kentucky Humane Society.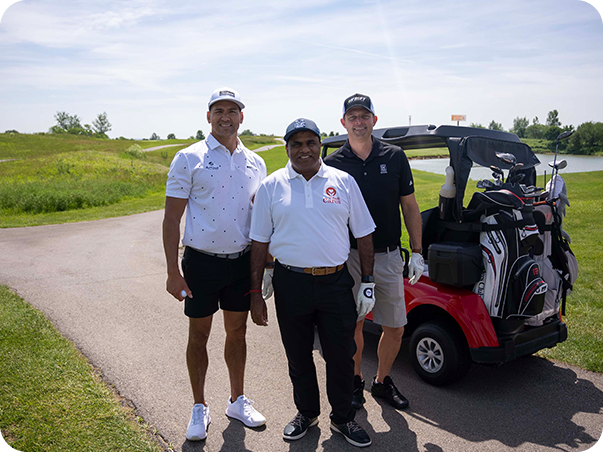 Raised for our communities
Partnership with local Charities